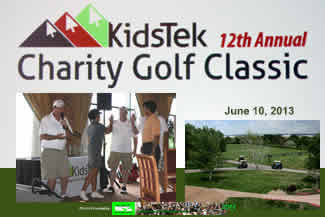 Why is KidsTek important? Founded in 2000 as an answer to:
Develop the future technology workforce

Enhance the lives and opportunities of our highest needs youth by providing opportunities and perspective-broadening experiences and real-world, hands-on training for advanced placement in college and/or workforce readiness

Serve as one of the important STEM Education initiatives for the technology community in Colorado.
KidsTek is a 501(c)(3) non-profit organization
The mission of KidsTek is to increase the technology literacy of Colorado's underserved children and youth by providing free technology education through innovative after-school project based programs and in-school certification programs.
Founded in 2000 as a 501(c)(3) charitable organization by several of Colorados leading technology executives to enhance our communities and to develop the future technology workforce through opportunity and perspective-broadening experiences for undeserved youth.  With a start-up grant from the Anschutz Foundation, KidsTek has raised over $1,000,000 to date to deliver to technology programs in metro Denver.  Through our first non-profit partnership, the Boys & Girls Club of Metro Denver (BGCMD), we have established a successful technology program for kids, Ages K-12, that is an award-winning model for Boys & Girls Clubs nationally.
Learn More at KidsTek