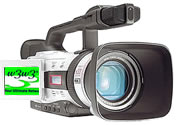 It's IP TV and there are several ways for you to interact! Colorado Rising, a new media interactive TV channel, is focusing on our strengths. w3w3tv.com is mobilizing organizations in Colorado to support businesses, government and education for the good of all. Click " Live Web cast Link" below to watch and listen online. Skype in voice or video and - Chat on line. Watch and get involved....
It's LIVE @ 2:00pm on w3w3.com - Monday, May 4th

2:00 - Catherine Kunst, Business Plan Competition
2:15 - Garth Jensen, It's the Law
2:30 - Brian Tsuchiya, Sweat Equity
2:45 - Vic Ahmed, Great Times!
These business leaders are coming to speak to you. Check out their sites. Participate in this 'Cutting Edge Technology'.
Related Links: Broadband Video || Colorado Rising Archives || Economy Builders || Keywords:  Broadband Video, Colorado Rising, Web TV, Entrepreneurs, Economy Builders, Interactive Business TV Show > Channel:Colorado Rising - Show ARCHIVES